Location feature
How do I add a location to my diary?
In the edit view, click on the position image under the title area.
Select location in the pop-up page
Click + button to create a new location
Click the search 🔍 button in the bottom-right corner of the location selection page to search for a location.
Enter location name at Enter location name on the location selection page
Select a location and return to previous page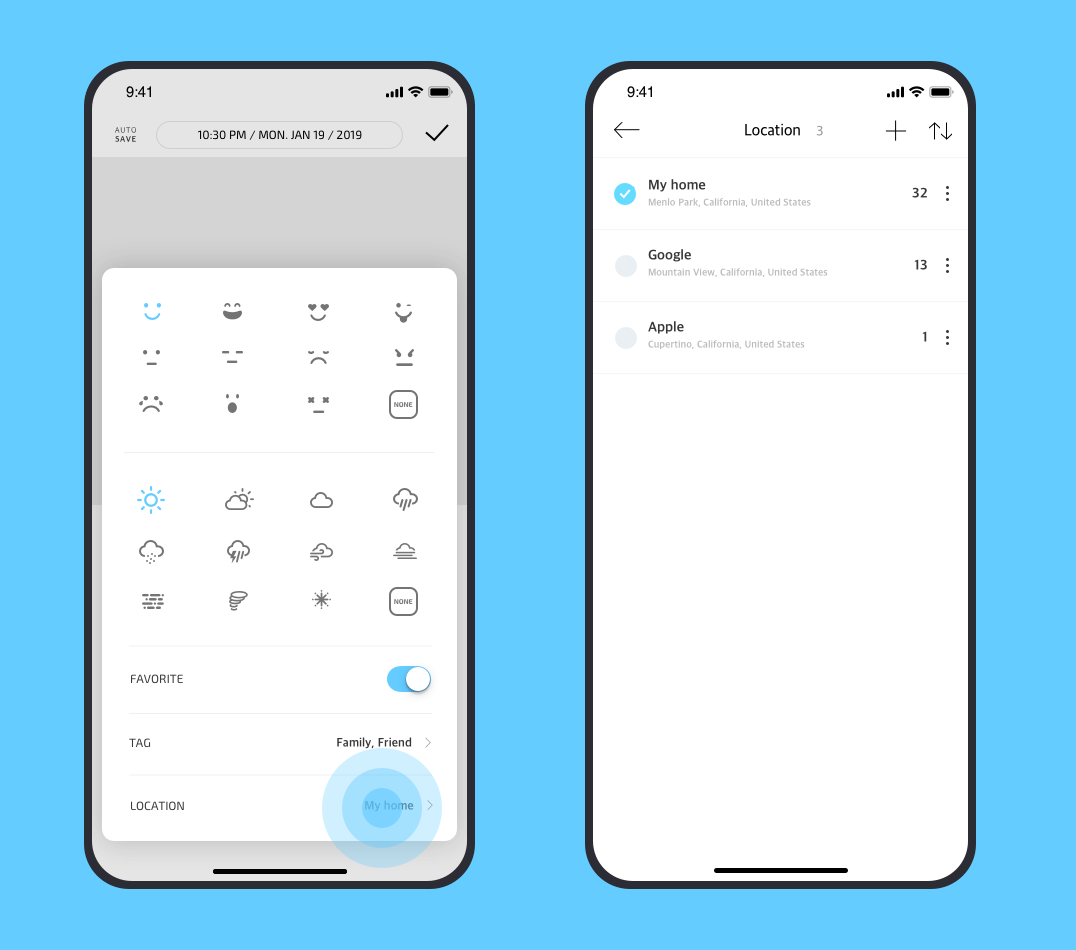 What does the location feature do?
On the `Mine' page, you can view the diary by locations.
You can count the number of different types of diaries according to the location.
The number of different locations in the diary can be counted.